Speakers
Chairman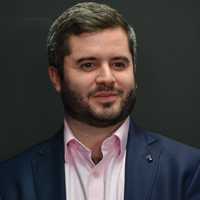 Adam Cadle, Editor, Insurance Asset Management
Adam Cadle is a business and finance journalist with over ten years' experience, and is currently the editor of Insurance Asset Management, overseeing the rise of the brand since 2016. More...


Keynote speaker

David Otudeko, Assistant Director, Head of Prudential Regulation, Association of British Insurers (ABI)
David is a member of the prudential regulation team. He leads the development and promotion of the ABI's prudential regulation strategy, policy, and proposals on areas such as Solvency II and on wider issues that affect the UK Insurance and long-term savings industry both domestically and internationally. More...

Speakers

Peter van der Werf, Senior Manager Engagement, Robeco
Peter van der Werf, is Senior Manager Engagement, covering the Consumer Staples, Healthcare and Chemicals sectors. More...



Speakers to be announced shortly.