Speakers
Chairman: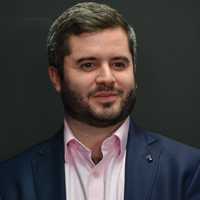 Adam Cadle, Editor, Insurance Asset Management
Adam Cadle is a business and finance journalist, and is currently the editor of Insurance Asset Management, overseeing the rise of the brand over the past three years, and also has editorship of MoneyAge. More...


Keynote speakers:
Professor Karel Van Hulle, KU Leuven and Goethe University Frankfurt
Professor Karel Van Hulle lectures at the Economics and Business Faculty of the KU Leuven and at the Economics Faculty of the Goethe University in Frankfurt. More...



Will Martindale, Director of Policy and Research, PRI
Will leads PRI's global regulatory affairs and public policy programme, the flagship fiduciary duty project jointly with UNEP FI and the implementation of PRI's sustainable financial system activities in national policy reform. More...
Speakers:

Andres Sanchez Balcazar, Head of Global Bonds, Pictet Asset Management
Andres Sanchez Balcazar joined Pictet Asset Management's Fixed Income team in 2011 and is Head of Global Bonds. More...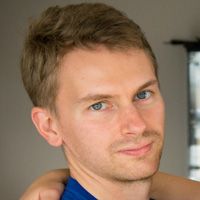 Daniel Blamont, Head of Investment Strategy, Phoenix Group
Daniel Blamont is head of investment strategy at Phoenix Group within the Corporate Development team. More...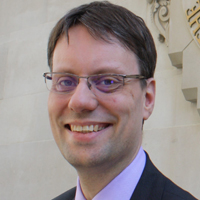 Matthew Connell, Director of Policy and Public Affairs, Chartered Insurance Institute
Matthew Connell is Director of Policy and Public Affairs at the Chartered Insurance Institute, where his focus is to build public trust in insurance through dialogue with consumers, policymakers, influencers and industry professionals. More...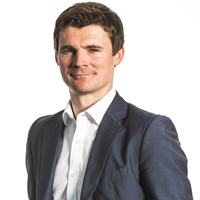 Ross Evans, Head of Insurance Investment and ALM, Life and Financial Services, London, Hymans Robertson
Ross leads the Insurance Investment and Asset Liability Management (ALM) Services within Hymans Robertson's Life & Financial Services practice. He is a Life Actuary with 17 years' experience across consulting, industry and investment banking. More...
Francois Jolly, Senior Investment Manager, Lloyd's of London
François is currently a Senior Investment Manager in the Lloyd's Treasury & Investment Management Team. More...


Prasun Mathur, Head of Private Assets, Aviva UK Life
Prasun joined Aviva in October 2016 where he is responsible for leading on the development and execution of investment strategy for the UK Life shareholder business - this includes the £57bn (and growing) annuity book. More...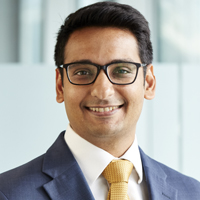 Sumit Mehta, Head of Investment Solutions, L&G
Sumit heads Investment Solutions in Legal & General's Retirement division (AUM: ~£70bn), where he leads portfolio construction, strategic asset allocation and implementation for new tranches of AUM acquired via its market-leading Pension Risk Transfer (buyout) business. More...


Michael Metcalfe, Head of Macro Strategy, State Street Global Markets
Michael leads State Street Global Markets Macro Strategy team focusing on how the behavior of investors and online retailers can help with investment decisions. More...



Tomasz Mrowczyk, Head of Private Debt, PZU
Tomasz Mrowczyk joined PZU Group in 2009 and currently runs Structured Investments Department managing private debt and private equity portfolios with AuM amounting to EUR 1.5 billion. More...


Neil Parry, Investment Manager, Beazley Group
Neil joined Beazley in 2014 and is responsible for the management of the investment grade fixed income portfolio and the selection and oversight of external fixed income managers. More...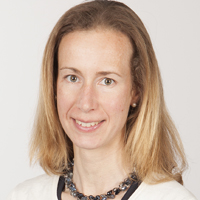 Emily Penn, Capital Initiatives and Investment Director, LV=
Emily is Capital Initiatives and Investment Director at LV= responsible for capital management, ALM and investment. Prior to LV= Emily was Head of UK ALM Advisory at RBS. More...



Corrado Pistarino, Chief Investment Officer, Foresters Friendly Society
Corrado Pistarino has more than 20 years experience in capital market. He is Chief Investment Officer at Foresters Friendly Society. Previously to his current positions, he was Head of Insurance LDI at Aviva Investors, responsible for over £10bn of insurance funds and £30bn of derivatives exposure. More...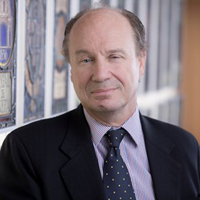 Hugh Savill, Director of Regulation, ABI
Hugh Savill is Director of Regulation at the ABI, with accountability for relations between the insurance industry and the Bank of England on prudential regulation. More...


Achilles Sofroniou, Co-Chief Investment Officer, Canopius Group
Achilles is a Co-Chief Investment Officer at Canopius having joined in February 2015 as a senior portfolio strategist and is co-responsible for overseeing the investment management function at Canopius. More...


Yi Xing, Head of Liquid Assets, AXA UK
Yi is responsible for equity and fixed income investment and allocation for AXA UK, with a strong focus on yield-enhancing and relative value overlay strategies. More...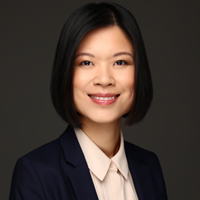 Ying Ye, Chief Investment Officer, Allianz Insurance plc
Ying is Chief Investment Officer of Allianz Insurance plc. Before moving to London in 2015, she was the chief investment manager at Allianz Investment Management in Munich. More...