Judging panel
Daniel Blamont, Head of Investment Strategy, Phoenix Group
Daniel Blamont is head of investment strategy at Phoenix Group within the Corporate Development team. Amongst other, he is responsible for Strategic Asset Allocation for shareholder businesses and derivative strategy for the Group. Daniel has been at Phoenix since 2012. Prior to that, he worked for over nine years in investment banking, starting in fixed income research at Deutsche Bank in 2002. From 2006 to 2012 Daniel was in Insurance & Pension structuring at Deutsche Bank and subsequently Credit Suisse. Daniel holds a MSc. in Financial Mathematics from Warwick University and a BSc. in Mathematics and Management from King's College London.
Robert Kubin, Chief Executive Officer, PZU Investments
Mr. Robert Kubin acts as the Chief Executive Officer of PZU Investments, the investment arm of the PZU Group. PZU is a financial conglomerate consisting of the largest insurance company in the CEE region as well mutual fund and pension companies. Mr. Kubin supervises the investment function, among others the management of life and non-life portfolios, ALM, strategic/tactical asset allocation and third party funds management. Before joining PZU, Mr. Kubin served as a Director at MetLife responsible for investment strategy of multiple European portfolios. Before MetLife, he worked as the Chief Investment Officer for Central Europe at AIG and a Member of the Board of Directors of Alico Funds CE. Mr. Kubin holds a Master of Science degree from the University of Economics in Prague. He is also a CFA charter holder. He is native Czech and speaks fluently English and Polish.
Prasun Mathur, Head of Shareholder Investments, UK & Ireland Life, Aviva
Prasun joined Aviva in October 2016 where he is responsible for leading on the development and execution of investment strategy for the UK Life shareholder business - this includes the £57bn (and growing) annuity book. This entails investing across private and public assets with a focus on diversifying the opportunity set. His team actively supports development of investment solutions for the business including Bulk Purchase Annuities. Prior to joining Aviva, he headed up ALM strategy for Phoenix, and supported M&A transactions including the Abbey Life and AXA Sun Life deals successfully completed in 2016. Prasun has over ten years of experience in insurance ALM, investment strategy and new product development. Prior to joining Phoenix, Prasun worked for Standard Life and HSBC. Prasun holds a 5 year Masters in Math and Computing from Indian Institute of Technology Delhi and an M.B.A. from Indian Institute of Management Bangalore.
Neil Parry, Investment Manager, Beazley Group
Neil joined Beazley in 2014 and is responsible for the management of the investment grade fixed income portfolio and the selection and oversight of external fixed income managers. Prior to that he worked in a similar capacity for Beazley subsidiary Falcon Money Management. Before Falcon Money Management, Neil was a trader in credit derivatives at CQS, a London based hedge fund. Neil is a CFA charterholder.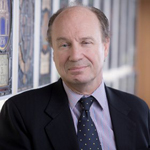 Hugh Savill, Director of Regulation, Association of British Insurers
Hugh Savill is Director of Regulation at the ABI, with accountability for relations between the insurance industry and the Bank of England on prudential regulation, for relations with the Financial Conduct Authority on conduct regulation, and also for taxation issues affecting insurers. He sits on the Executive Committee of the ABI, and reports through the Prudential, Finance and Tax Committee to the ABI Board. At the ABI Hugh has held a number of Assistant Director roles, covering EU and international affairs, UK public affairs, and ABI member relations and events. He was temporary Director of Investment Affairs for 18 months before moving into his current role in 2012. Hugh joined the ABI in 2005 from the UK Department of Trade and Industry (DTI), now the Department for Business, Innovation and Skills. In 20 years at the DTI, Hugh worked on the finance and governance of the Department, faced off to the Scott Inquiry into the sale of arms to Iraq, and specialised in the negotiation of EU regulation. Hugh is a well-known insurance lobbyist at European and International level, member of the ECOFIN Committee of Insurance Europe, and chairs the Capital Task Force of the Global Federation of insurance Associations. He was educated at Harrow School, and read Modern Languages at New College, Oxford University. He started his career in the Fine Art Department of Phillips Auction House. In his spare time he keeps bees.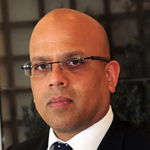 Deepak Seeburrun, Head of Insurance EMEA, HSBC Global Asset Management
Deepak Seeburrun, Head of Insurance leading the insurance business development initiatives within HSBC Global Asset Management in UK & EMEA. He has over 19 years of insurance industry experience including insurance company board experience, insurance advisory roles within investment banking and asset management. He holds an MSc in Mathematical Finance from Christ Church College Oxford University, Fellow and Chartered Mathematician, member of the Institute of Actuaries and the Chartered Institute of Securities and Investments. His team which spans across Europe focuses on insurance companies by providing bespoke investment solutions, ALM and investment research and guidance as appropriate.
Ying Ye, Chief Investment Officer, Allianz Insurance plc
Ying is Chief Investment Officer of Allianz Insurance plc. Before moving to London in 2015, she was the chief investment manager at Allianz Investment Management in Munich, responsible initially for the investment strategies of group companies in Central & Eastern Europe and subsequently for the UK, Ireland and Australia. Ying joined Allianz Group's investment management arm in Singapore in 2009, where she worked as a fixed income analyst with a focus on China macro research and supervised investments of insurance assets in China, Singapore and Japan. She has an Msc in Management from Lancaster University.